At the Globe Soccer Award 2020 awards held in Dubai (UAE), Ronaldo defeated 3 opponents including Messi, Ronaldinho and Salah to receive the award for the "Best Player of the 21st Century" (in 2 decades , From 2001 to 2020). According to the results from the public vote of publicity, the Portuguese superstar received 38% of the votes, spending 24% of the votes for Messi.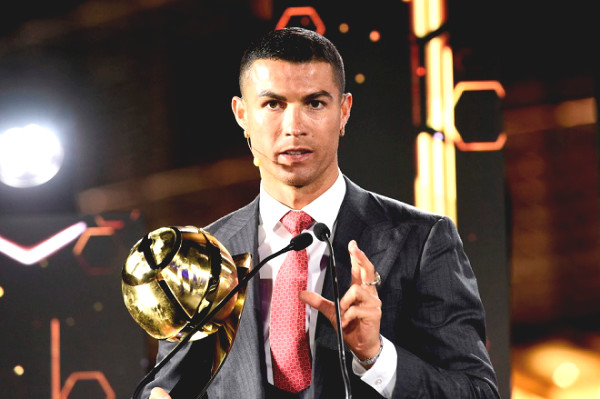 Ronaldo won the best player in the 21st century
Immediately after receiving this noble award, Ronaldo shared on Twitter: "Can't be happier with the prize tonight. Because I'm about to celebrate a professional football player, Globe Soccer Player of the Century is the recognition that I have with a lot of fun and proudness.
Messi himself did not hesitate to praise Ronaldo in the session with LA Sexta on Christmas and New Year. Specifically, Messi has pursued Portuguese superstar with Rafael Nadal, Roger Federer and Lebron James.
"There are many admirable athletes. Nadal, Federer, Lebron James are the ones on their sport. In all sports always have a prominent person. Ronaldo stands out in football. He always tried his best, "Messi said.
Also during this awarding ceremony, Ronaldo was most voted in the "best player" category with 42% of the votes, compared with 38% for Lewandowski and 20% for Messi. However, these are votes from fans, accounting for only 40% of the weight, while the remaining 60% comes from the selection of the jury.
Tuttosport said the jury chose Lewandowski as the best player in 2020, not Ronaldo. There was a lot of information that Ronaldo and the Jorge Mendes representative actively "giving up" to Lewandowski, but there was no authentic evidence of this. Italian newspaper instructed Ronaldo and Mendes that they "honestly recognize Lewandowski who deserves to receive awards".